COVID-19 and College Athletics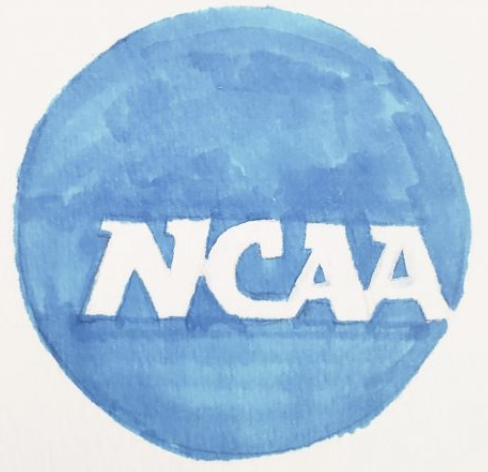 As COVID-19 spreads globally, conventions, large gatherings, and special events have been postponed, if not cancelled. Spring collegiate sports, and the remainder of winter sports competitions, unfortunately fit into this category of cancellations.
   As this was difficult for college sports fanatics to hear, we can only imagine how this may have affected the athletes, especially those of the Senior Classes who would not be able to finish their final seasons. Many argued the position that athletes who were heavily impacted by the repercussions of COVID-19 should be given another year to play, as their season was unfairly cut short. Because of the many complaints, the National Collegiate Athletic Association (NCAA) listened and made the adjustments. 
   On Monday, March 30 2020, the NCAA announced that any athletes who would have competed in a spring sport have been granted the possibility of another year of eligibility. The NCAA stated, "The Division I Council on Monday voted to allow schools to provide spring-sport student-athletes an additional season of competition and an extension of their period of eligibility." As previously stated, this is only applicable to D1 student-athletes (NCAA.com). 
   Along with giving these athletes another possible year of eligibility, the council also agreed to extend the amount of scholarships given out per team. "Members also adjusted financial aid rules to allow teams to carry more members on scholarship to account for incoming recruits and student-athletes who had been in their last year of eligibility who decide to stay," stated NCAA. We could expect to see teams holding larger rosters due to the incoming players as well as seniors who choose to return for the 2020-2021 season (NCAA.com). 
   The NCAA allowing schools to give their spring athletes an extra year of eligibility may sound appealing to some colleges; however, it is not required. The University of Wisconsin is one of the first schools to opt out of the council's decision. "What we tried to do was encourage our seniors to go ahead and, if you're going to graduate, graduate and move on with your life," said Wisconsin Athletic Director Barry Alvarez (sportsillustrated.com).
   However, declining what the NCAA had proposed, it was announced that Ivy League schools would not be offering spring-sport athletes another year of eligibility. A sports entertainment website stated, "After a number of discussions surrounding the current circumstances, the Ivy League has decided the League's existing eligibility policies will remain in place, including its longstanding practice that athletic opportunities are for undergraduates" (espn.com).
   Many may wonder if this will affect future recruits or those who have commited, not being sure if they will have a secure spot on the roster. However, the NCAA has not spoken of any reasons why there would be no new recruitments. 
   Prior to the NCAA making a final decision, many student-athletes had spoken out about the situation. Junior Elizabeth Mason, a student-athlete on Florida State University's Softball Program, started a petition through Change.org, hoping to influence the NCAA to give winter and spring sport athletes their season back. The Petition got over 37,000 signatures. Mason stated, "The cancelation of championships of any winter sports along with spring sports was an extremely harmful decision to the thousands, if not hundreds of thousands of people invested in these sports"(change.org).
   Joining collegiate spring sports, CIF has also canceled spring sports and the remainder of winter sports playoffs for all high schools. The CIF website stated, "…learning for the remainder of the 2019-20 school year, the California Interscholastic Federation (CIF) does not see an avenue for the spring sports season to continue. As such, in consultation today with the 10 Section Commissioners, the decision has been made to cancel spring Section, Regional, and State Championship events" (cifstate.org). 
   As of now, we do not know what the fall sport season will bring in 2020; we can only oblige by the current rules of the NCAA.