UC High Key Club Contributes to Community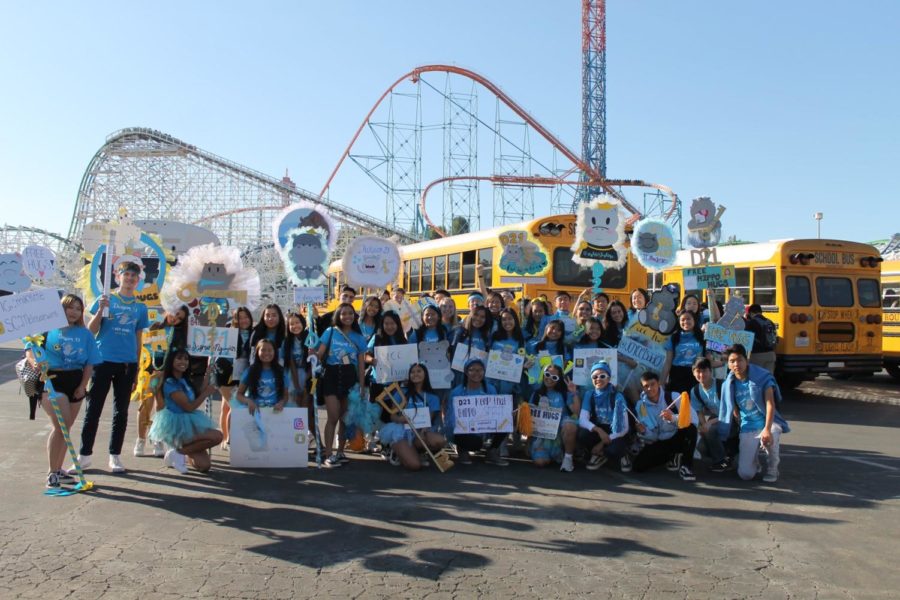 Samantha Soto, Staff Writer
June 6, 2019
   Founded in 1925 and established at UC High in 1982, Key Club is the oldest organization that UC High has available to students, providing them with opportunities to make a difference.
   With many members around the world, Key Club looks forward to serving children worldwide. For instance, according to Senior Dina Esmele, "We currently have over 60 members that have paid dues and over 100 members in total." The Key Club allows students, administrations, teachers and community members to work closely together with an ultimate goal of giving back to their communities.
   Key Club members volunteer at multiple events. For example, Esmele stated, "This year, we have volunteered at various events such as The Walk to End Alzheimer's, Pacific Beach Fest, [and] attended a Regional Training Conference where we attended workshops focused on building leadership." She also added, "…members use their passion for service to serve others in our community."
   This organization works to fight against issues harming today's society, especially those harmful to children. "Our community-service organization offers a wide range of opportunities to its members, such as by supporting our International Service Partners, the Pediatric Trauma Program, March of Dimes (funds research to reduce premature births), UNICEF (works to overcome poverty, violence, discrimination, and disease that affect children around the world), and Children's Miracle Network (raises funds for more than 170 children's hospitals)," said Esmele.
   While giving to others, Key Club also finds ways to give back to its members. The official UC High Key Club website states, "We teach and spread our core values through community service: caring, character-building, inclusiveness, and leadership" (uckeyclub.weebly.com).
   Junior Ashley Tang said, "Key Club definitely strives to benefit its members. To this extent, the club hopes to develop its members' character and leadership skills." She explained that Key Club is a win-win for both students and those receiving support and aid.
   Another one of Key Club's main goals is to represent where the region that they come from. Tang stated, "As a club, its goals are to represent Division 21, Kiwanis, the California-Nevada-Hawaii region, and the whole organization." The group strives to do its best with each and every event they attend.
   Tang stated, "UC Key Club plays a small, yet significant, part in benefiting our school by providing students with a surplus of opportunities to volunteer within their local neighborhood."
   The club's goal, to make a difference in the world, is represented in their motto "Caring – Our Way of Life."