Krasinksi's "Some Good News" Brings Light and Laughter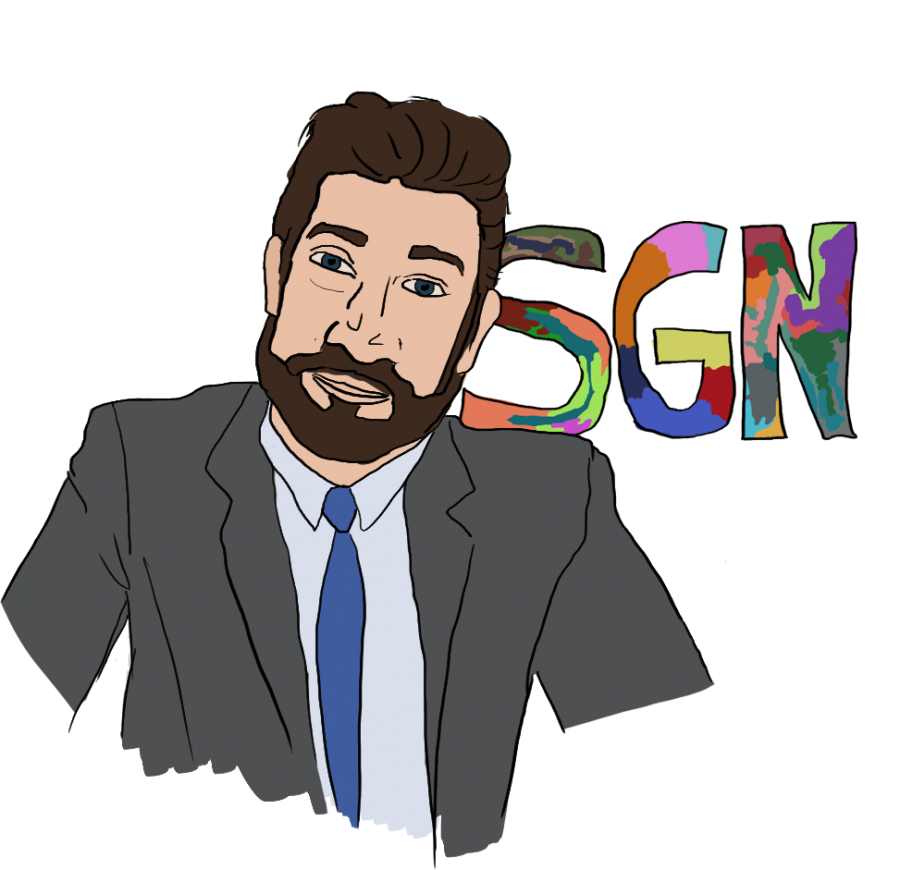 The COVID-19 quarantine has brought tremendous changes for everyone, but Actor John Krasinski has brought something special and positive to the public during this time with his YouTube channel Some Good News — which, quite frankly, everyone could use a little bit of right now.
   According to the official Some Good News Instagram, the mission is "…to hear Some Good News and share it with the world" (instagram.com). Krasinski's goal is to spread positivity through his channel during these trying times and he has proven to be rather successful. As of April 27, there have been ten videos uploaded to the channel, each one with a fun and interactive environment.
   In the first episode uploaded to the YouTube channel, Krasinski describes how he started everything. "For years now, I've been wondering 'Why is there not a news show dedicated entirely to good news?' Well, desperately seeking my fix somewhere else, I reached out to all of you this week [via twitter post] asking, nay begging, for some good news." What started out as a little project has blossomed into a full-fledged weekly event. The channel has gained over 2 million subscribers, and it doesn't look like it's going to be slowing down anytime soon, with the pace Krasinski has been uploading content (YouTube.com).
   Most recently, Krasinski did something that no one in the Class of 2020 thought was going to happen: Prom. That's right, Krasinski hosted his very own "Some Good News Prom 2020." Senior Summer Camporesi was able to tune into the event live. She said, "It was cool because although we aren't getting Prom, at least for now, I appreciate it [the event], knowing that people are sympathetic towards the seniors this year, and are trying to make it better." Even though it wasn't the real Prom, Camporesi is glad something happened at all. "Obviously it wasn't the same as the real thing, but it was better than nothing. And having cool artists like Billie Eilish perform was fun," Camporesi noted.
   This isn't the first celebrity cameo that Some Good News has feature; Krasinski is known for his role as Jim Halpert on The Office and has had former cast members make appearances in some of his videos. It almost feels like the revival we're all hoping for! Additionally, in a recent potluck-themed episode, Kransinki hosted iconic chefs such as Martha Stewart and Guy Fieri as a way to bring some smiles to viewers' faces. Brad Pit did the weather in one episode and, most recently, Oprah Winfrey and Steven Spielburg surprised graduating seniors.
   The show is fun, enjoyable, and a must-watch for anyone with the quarantine blues. Krasinski makes it so it's family-friendly, with special guests adding to the excitement and fun of this special series. When the world reopens and people head back out, Some Good News will be one of the best things to come out of this, and hopefully, the channel will continue to bring people positivity and happiness.