Up-and-Coming Local Concerts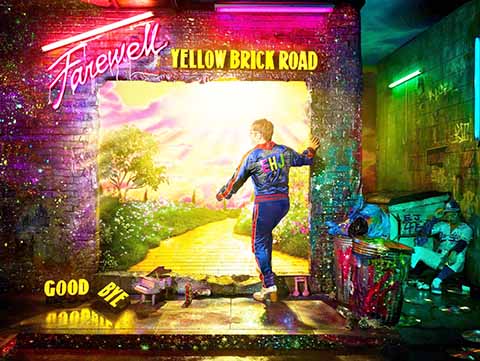 Hang on for a minute...we're trying to find some more stories you might like.
   This holiday season, our beloved San Diego is lucky to welcome an exciting lineup of concerts. From rap to rock, and everything in between, here are the must-see concerts happening during these upcoming winter months.
   To kick off the list, we've got John Legend performing at the San Diego Civic Theater on December 30. According to a popular ticket purchasing website, this particular show is known as "John Legend: A Legendary Christmas," and is set to start at eight o'clock  p.m., with no specific end time. Tickets will start around sixty dollars (ticketmaster.com). Make sure to buy your tickets as soon as possible, it's sure to be a blast… especially if Chrissy happens to be there!
   Heading into the New Year, we've got two really great shows coming our way. First up is the one and only Elton John, who will be gifting us with his remarkable talents at the Valley View Casino Center on January 22, with tickets starting at fifty dollars. Set to start at eight o'clock p.m., this concert should be quite amazing considering it's John's final tour, known as "Farewell Yellow Brick Road," according to the official Valley View Casino Center website. The website further explains, "This is the superstar's last-ever tour, the end of half a century on the road for one of pop culture's most enduring performers. Elton's new stage production will take his fans on a musical and highly visual journey spanning a 50-year career of hits like no one has ever seen before" (valleyviewcasinocenter.com).
   Our second January event is A$AP Rocky, coming to SD soon after Elton John, on January 30 at 7 o'clock p.m., also at Valley View Casino Center. Ticket prices are currently around fifty dollars but will go up the longer you wait. Whether you make it to one or both of these spectacular events, you're sure to have a good time.
   When it comes to February, you have the option of attending two very different, but very exciting concerts. First up, Kiss is coming to San Diego at the Viejas Arena at Aztec Bowl. According to the official Viejas Arena website, the concert will begin at 7:30 p.m., and will extend as far into the night as the band is willing to play (arenasandiego.com). Ticket prices are starting around sixty-six dollars, but make sure to buy them soon. Big concerts like these sell out fast.
   Finally, coming this February, is Panic! At the Disco with Two Feet. This one will also take place at the Valley View Casino Center, explains the venue's official website. The event will begin at 7 o'clock p.m., with tickets starting at thirty dollars. Two Feet will be warming up the crowd before Panic! takes center stage, so make sure to get there on time to enjoy the best of both bands. It's advised to buy tickets fast though, as these two bands have become very popular and tickets won't last long (valleyview casinocenter.com).
   "I would most likely go see A$AP Rocky, because I think he would be the most entertaining to watch and I like his music," explained Junior Nina Tinsley.
   Although these five concerts are certainly not the only ones taking place in the upcoming months here in sunny San Diego, they are considered the more significant ones. Whatever kind of music you're into, these events are sure to be a good time that you won't want to miss, so make sure to buy tickets soon!