TOP TEN: Holiday Light Attractions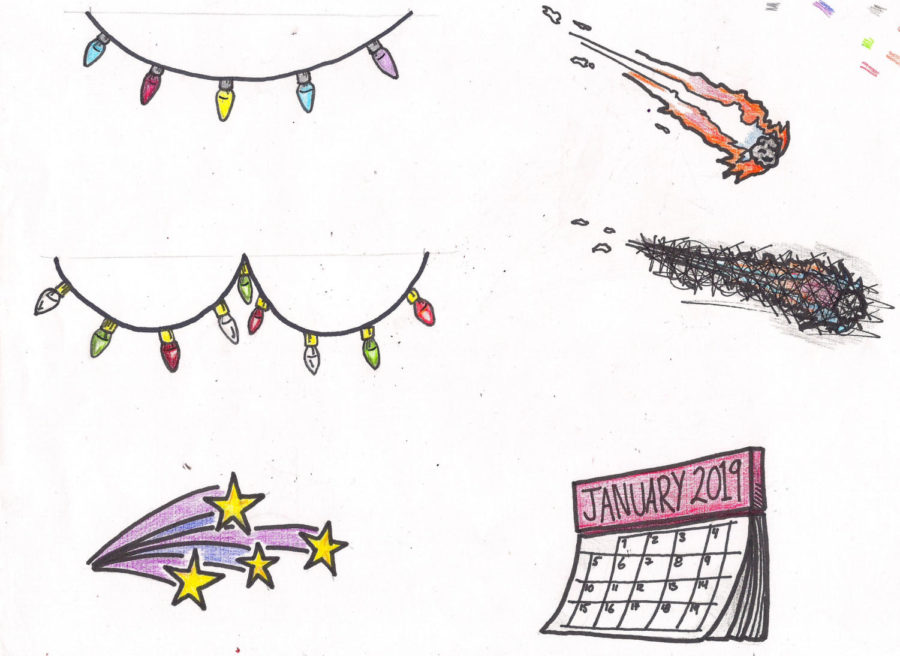 As the holiday season returns to San Diego, and residents look for ways to celebrate this joyous time of year, we turn to the annual holiday lights extravaganza that runs throughout our city and into different counties. Here are the top ten best places to view  holiday lights in the San Diego area!
10.) Sights and Sounds of Christmas- This Christmas attraction takes place at the well-known Mormon Temple (The San Diego LDS Temple) off the I-5 freeway until January 6. The temple, commonly known as the Narnia Castle, and its grounds will include various nativity scenes and over 130,000 lights, so make sure to make an outing to the magnificent lights, according to a website about San Diego  (timesofsandiego.com).
9.) Jingle Bell Hill- Also known as the Pepper Drive Lights, these displays are located in El Cajon deserve a visit considering the creativity and effort put into them, from . Adults who once visited the lights as children have come back to see them, year after year, illustrating how it's a good opportunity for all ages to go out and enjoy these marvelous attractions of holiday spirit.
8.) Starlight Circle- The famous Santee Starlight Circle holiday celebration consists of bright lights, colorful displays, and lots of patrons paying a visit to the dazzling displays. According to a website about East County, the neighborhood is even doing a food drive on December 17 for their local community (eastcountymagazine.org). Make sure to join the crowds and appreciate all the hard work of its residents, and possibly even contribute to the food drive.
7.) Garrison Street- Located in Point Loma, the Garrison Street lights are a beautiful display of that classic holiday cheer we all know and love. The houses lining the streets are lit up in almost every way possible, but it doesn't end there. The neighborhood holds an annual Hot Chocolate Charity event in mid-December, where the residents sell one dollar cups of hot cocoa, as well as pastries and baked goods. All the proceeds are then donated to a local person in need, according to a local news website (sdnews.com). These beautiful lights and the good deed that accompany it  make the Garrison Street Lights  a must-see this season.
6.) Botanical Gardens- The Balboa Park Botanical Gardens take on the role of holiday cheer this season as a part of the park's December Nights seasonal celebration. The building, it's vegetation hidden inside, and the surrounding landscape are wonderfully decorated in an effort to warm the hearts of its visitors. Make sure to pay a visit to the garden, as well as the park's surrounding attractions on December 7 and 8.
5.) Clairemont Christmas Park- Behind Madison High School,Clairemont Christmas Park is perhaps the most local to us UC High students. This holiday experience was established in 1977, and the long-running tradition has become a special sentiment to the area's population, as it even includes one of the residents dressing up aas Santa Clause every single year to spread joy and cheer. Make sure to visit the near 40 homes that put their heart and soul into these awe-inspiring decorations.
4.) Christmas Card Lane- This particular holiday display in Rancho Penasquitos may be a bit of a drive, but it's definitely worth it. These festivities are known as San Diego's most famous holiday displays, considering they have 200 families including human-sized Christmas cards in their front yards, explains to a website about local attractions (flights.com). Considering this title and these larger than life decorations, definitely add this spot to the top of your light-viewing list.
3.) SD Bay Parade of Lights- The 47th annual San Diego Bay Parade of Lights returns this December, back and better than ever. This year's processions will take place on December 9 and 16, starting at five o'clock and sailing from Coronado around to Cesar Chavez park before returning to Coronado. Make sure to go check out this year's 80+ beautifully decorated boats.
2.) Garden of Lights- Another East County gem, Garden of Lights in Encinitas is known as The Botanic Garden's "annual gift to the San Diego Community." This particular holiday light hot-spot is different from Balboa Park Botanical Gardens, as it includes nightly entertainment, food, hot coffee and treats, and fun activities.
1.) Candy Cane Lane- The locally renowned Candy Cane Lane is the purest and prime example of holiday spirit. These decorations don't just cover the houses, but bedazzle plants, mailboxes, and even parked cars. It is recommended to walk the route, rather than drive through, so you can better enjoy every display (flight.com). These lit houses up and down Hickory Street and the courts surrounding it make Candy Cane Lane the number one place to view cheer and joy this holiday season.