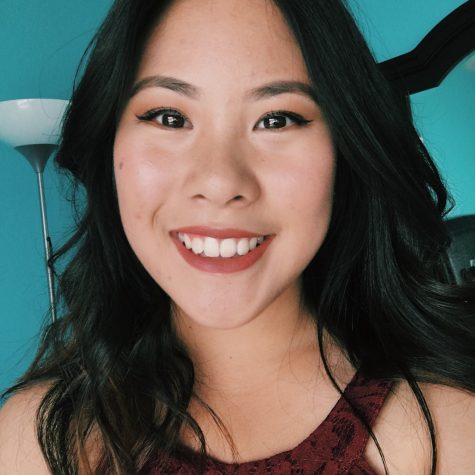 Senior Jessica Almario is a News Editor for UC High's
The Commander.
She first took Journalism as a tiny, timid little freshman. After a two year break, she is back! At first glance, she may seem reserved, but as she opens up, her bubbly and lively personality is revealed. She is described by her close friends as "a child at heart". When she is not writing for paper, she is volunteering as a leader of her youth group at her local church, eating, or playing with makeup (even though she rarely leaves the house).
Almario is more than ecstatic to be writing for
The Commander
again. This time, she hopes to showcase her love for writing, as well as encourage underclassmen to join Journalism. This year, she decided to step up as an editor. It proved to be a bit of a challenge for her at first, but she learned to love it and is determined to contribute all that she can.
Jessica Almario, News Editor
Jun 02, 2017

Rattlesnake Season Hits UC High Campus Yet Again

(Story)

Apr 28, 2017

Popularity of Biomed Program Means Influx of Students and Internship Need

(Story)

Feb 24, 2017

Sadie Hawkins Dance to be Held at Sea World

(Story)

Dec 16, 2016

UC High Varsity Wrestling Team Defends Western League Title

(Story)

Oct 28, 2016

Lady Cents Pull Out Wins, Aiming for CIF

(Story)

Jun 06, 2014

ArtATTACK Features ArtsTECH Works

(Story)