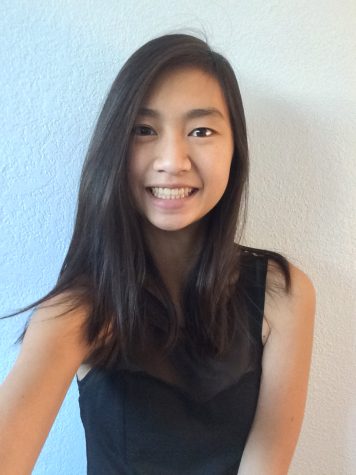 Antonia Le is currently a junior at UC High. Though this is her first year of writing for journalism and she is working as Opinions Editor. She has loved writing since she was a little kid. Since then, her passion has grown and led her to join the Commander.
When she's not writing, Antonia enjoys telling terrible jokes (that are only funny to her). She often has a very self-deprecating and slightly depressing sense of humor, with many of her jokes revolving around how clumsy or awkward she is. Otherwise, her motto is "You can never go wrong with a good pun". She also likes to spend her time baking, browsing the internet, listening to music, and watching TV, often finding herself lost in characters and storylines.
She doesn't really know where she wants to go after she leaves UC, but she hopes she'll end up at a friendly liberal arts college where she can double major in English and something that will make her rich, probably either math or computer science.
Antonia Le, Opinions Editor
Jun 02, 2017

Balagtas Hurdles Obstacles

(Story)

Feb 24, 2017

Peaceful Protests Should Not be Viewed as Criminal

(Story)

Jan 27, 2017

Planned Parenthood is Paramount to Public Health

(Story)

Jan 27, 2017

We Shouldn't Whitewash Martin Luther King's Legacy

(Story)

Jan 27, 2017

Watkins Works Towards a Win

(Story)

Dec 16, 2016

Unsigned Editorial: Popular Drug Xanax Causes More Suffering Than it Relieves

(Photo)

Oct 28, 2016

UC Coding Club Inspires Technologically Savvy Students

(Story)

Oct 28, 2016

Wear Costumes, Not Cultures This Halloween

(Photo)