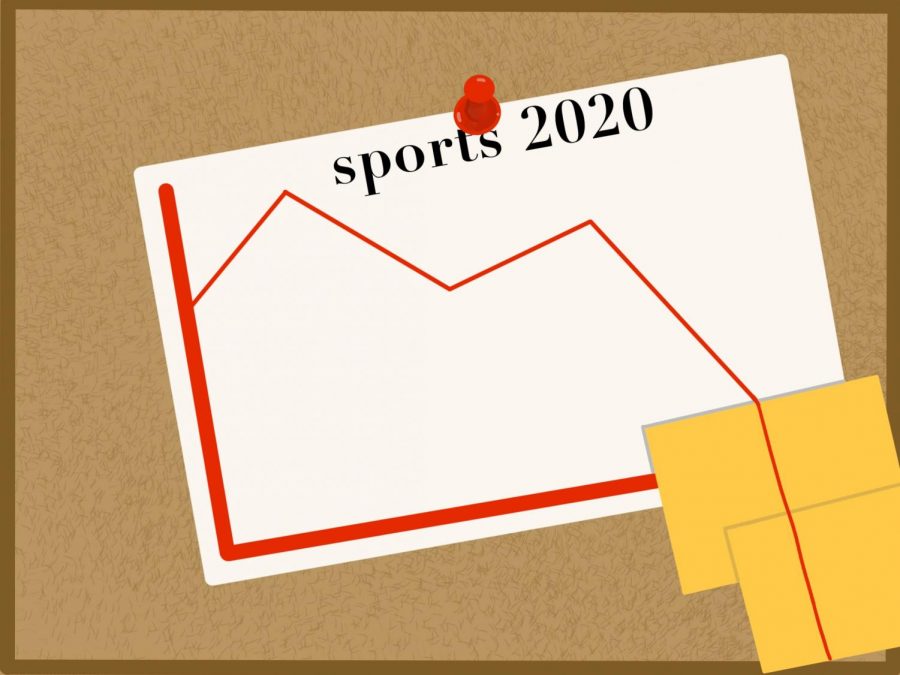 Josh Click
By Pavle Ristic
Sports Editor
The COVID-19 pandemic has affected each and every person in their day to day life. A day which would have been spent out and about by many, is now spent on the couch. Sitting in front of the television with family members is something you would assume many people are doing. You could then safely say that many of those families are watching sports. If you guessed that the COVID-19 pandemic has done wonders for sports viewership everywhere, then you would be wrong.
According to The New York Times, the NBA playoffs, NHL playoffs, Major League Baseball regular season, Major League Baseball playoffs, United States Open tennis, the Kentucky Derby, and college football have all seen at least a 25 percent decline in TV ratings (nytimes.com).
Junior Grady Kennedy is confused by the statistic, "During the first part of quarantine when no sports had returned I was counting the days until I would be able to watch the major sports again. When the NBA and then other sports eventually made their return I might have watched a little of every single game that was played," he said.
Why is this happening? No one can say for certain. Measuring why each person did not tune in to the same events that they did the previous year is an inaccurate science. However, there are a few main theories.
After sports were able to come back, viewers had too much on their plates. The NBA, NHL, MLB, and NFL were all playing games at one point in time. A Yankees vs. Rays baseball game was played at the same time as a NFL football game and received one third the viewership that a game played at the same time last year without the football game (usatoday.com). Each sport has designated times of the year, week, and day which they did not have the sole claim to this year.
Another theory speculates that empty stadiums have made games seem like they don't mean as much. The NBA playoffs for example usually have stadiums full of 20,000 loud, excited fans. Turning on a game which is supposed to be the culmination of a year-long season just for it to look like any old practice ruins the viewing experience.
Furthermore, a presidential race which produces huge amounts of must-see TV has been occuring. It feels as though someone does or says something hugely important every day. Viewers who would usually relax with a sports game in the background are stressing over one of the most important elections in recent memory.
A 25 percent drop in ratings across major sports would be alarming if we were not currently enduring a global pandemic. The drop is a sign of the times. Sports are a luxury to be enjoyed in good times. Sports will return to their pre-pandemic glory and daily lives will return to normal, all in good time.