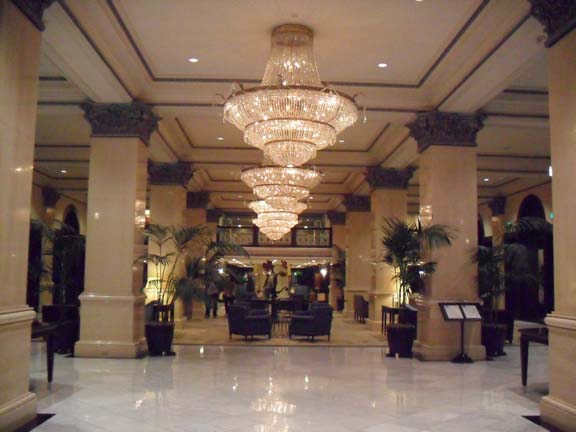 UC High's Senior Prom will take place June 2 at the Ulysses S. Grant Hotel located in Downtown San Diego, and the theme has been set as "When the Clock Strikes Midnight," according to Senior Shayne Zack.
The US Grant Hotel is a Luxury Collection Hotel named after Hiram Ulysses Grant, who was the eighteenth president of the United States. The hotel has been a San Diego icon since 1910. According to their website, the hotel is decorated with beauty, dignity, elegance and grace (usgrant.net).
According to the US Grant's website, "The hotel is complete with a restored travertine floor in jazzy gold and black tiles and crowned with a priceless, circa 1930s crystal chandeliers" (usgrant.net).
According to Zack, Prom will last from 8:00 to 11:55 p.m. There will be a photo booth, and a photographer, as well as a dance floor. Tickets were on sale at the financial office to seniors with a minimum 2.0 GPA in academics and citizenship on their previous report.
"Prom is a dance for the seniors to celebrate the end of their high school years," said Zack.
According to UC High's Student/Parent Handbook, seniors must submit a completed, signed Dance Contract, and all tardies, truancies, and uncleared absences must be cleared to be eligible to Prom.