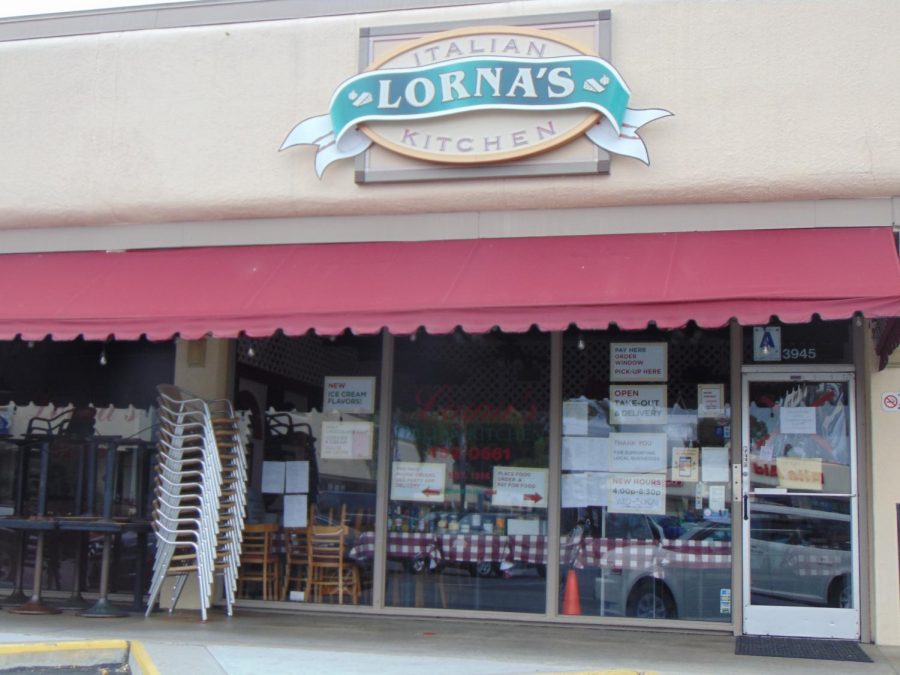 Emma Truchan
   Curbside pickup has always been a convenient option when one wants to order food without the hassle of dining in, but recently it was the only option (besides delivery) to get a bite from your favorite restaurants. So if you are still not dining in, here are some of the best places to get curbside pickup in San Diego for at home eating!
   Simsim Outstanding Shawarma has a location in Clairemont and Carmel Mountain with 11:00 a.m. – 7:00 p.m. hours every day. According to their website, Simsim offers a variety of halal shawarma, bowls/plates, kid's meals, and sauces, making it great for people who want to eat healthy and have a taste of the Middle East at home (eatsimsim.com).
   Dumpling Inn and Shanghai Saloon has been serving San Diego at its only location on Convoy, and is now open for curbside pickup. Dumpling Inn has a variety of fresh dumplings (hence the name) and other Chinese cuisine, like noodles and sautéed dishes. Although they are closed on Mondays, Dumpling Inn is open all other days of the week.
   With the weather warming up, summer classics like fried chicken are sounding very appealing. Cross Street Chicken and Beer is open everyday from 11:30 a.m. to 9:00 p.m. This eatery, located on Convoy offers Korean style wings, appetizers, and entrees (crossstreetcnb.com).
   The Lion's Share is perfect if you miss fine dining. Open 5:00 – 8:00 p.m. Wednesday through Monday for curbside pickup (no delivery), the menu is formatted so you get your choice of a starter, a main, a side, and a dessert all for $28. All proceeds go to the staff (thelionssharesd.com).
   If you're in the mood for a burger and fries, Hodad's will certainly hit the spot. Famous for its atmosphere, big burgers, and appearance on Guy Fieri's "Diners, Drive-Ins, and Dives," the burger joint is open for pickup at their Ocean Beach and Downtown locations (hodadies.com).
   Snooze A.M. Eatery is a great option if you're craving  a variety of breakfast and brunch foods. Open 7:00 a.m. – 2:00 p.m. on weekdays, and with locations in Hillcrest, La Jolla, and Del Mar, Snooze is bound to have something to satisfy your breakfast food needs (snoozeeatery.com).
   Lorna's Italian Kitchen is a favorite in UC, making it one of the best places for curbside pickup. Currently closed on Mondays and Tuesdays, Lorna's is open for pickup for the rest of the week for dinner (4:00 – 8:30 p.m.). Not only does it have family specials along with the dinner menu, but Lorna's online menu also has a home chef menu with packaged sauces and dry pasta (lornasitaliankitchen.com), the best of both worlds!
   With many restaurants being hit hard with the financial circumstances that COVID-19 has put them into, it's especially important to support local eateries. And with the superb culinary culture that San Diego offers, it won't be hard to find a place to safely enjoy a meal.